Founded in 1977, the KU Crew operates as an official KU Sports Club under KU Recreation Services. Our club is student-run, student-led, and student driven.
KU Crew is open to all women and men who are students, faculty, or staff of The University of Kansas.
When:
Currently, all Practices are at 6AM Monday through Friday, and the first practice of the 2023 Spring semester is Tuesday, January 17.
New members are encouraged to attend as they are able, and it is never too late to come down and check us out!
Where:
We practice rowing and do physical training at our boathouse, which is located at 220 Indiana Street on the Kansas River. Drive into Burcham Park and take your first left.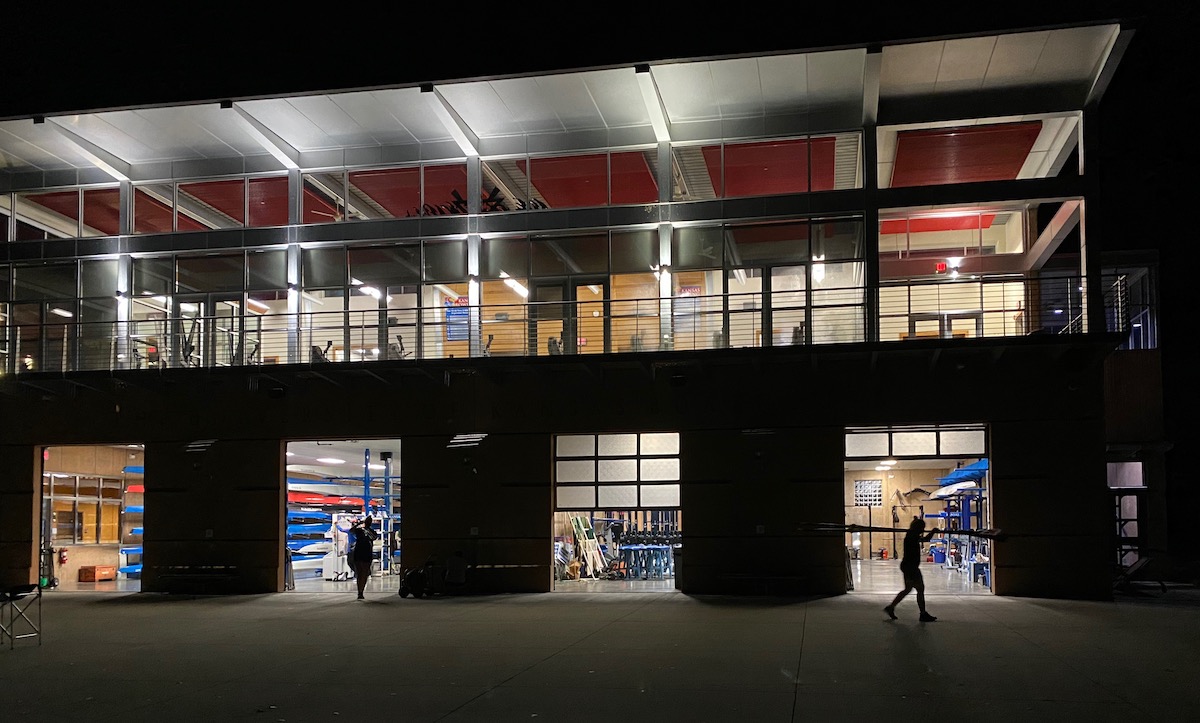 KU Boathouse in the early morning.